There has been many places Aaron Dungca has visited and plenty more where he strives and makes plans to see and experience the culture first hand! This list is a starting point in capturing the sites and locations Aaron has collected over time and a list to where he is looking into visiting and enjoying life to it's most natural way. Enjoy the quick read and please, if you have any recommendations towards places to visit and plan a vacation, leave Aaron Dungca a comment below!
Places Aaron Dungca has visited: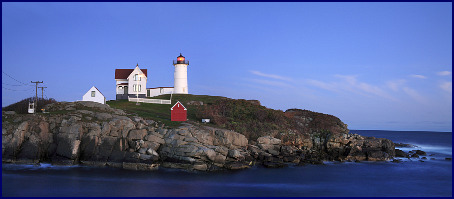 York Maine Lighthouse: This beautiful New England location is frequented by thousands of tourists looking for the quintessential New England setting. It is surrounded by water and is an icon of the New England seacoast. The sharp, rugged rocks that make up the shoreline and the beautiful blue sea water that crashes and throws magical mists in the air on a crisp September morning. Come eat at the Fox's Lobster House for the complete New England sea food cuisine.
Portsmouth NH: This New England seacoast town is also well known for it's early colonist feel and architecture. Visit RiRas, Strawberry Banks and more!
Newburyport, MA: This area in Massachusetts is the another New England coastal town that Aaron Dungca and his family has frequently visited and spent many weekend days / night in. Some of the highlights are locations like, Soufles, Port City Sandwich Co, The Anchor, and a nice sit down restaurant The Deck. Newburyport has many playgrounds to entertain your young ones and walking paths of the avid fitness fanatic.
Hilton Head South Carolina: This family friendly-golf haven is a place where Aaron Dungca and his family has visited for a number of years. This is a place where many golfers flock to catch the Heritage Golf Tournament in April and where some families come to enjoy the temperate South Carolina weather. Either way it is a place where Aaron has cherished all the memories that has been made there and more to come. Some favorite places are Old Oyster Factory and Shelter Cove Towne Centre.
Bermuda Island: This place is magical. Many places are, but for Aaron Dungca, it is the top of his list. The location is 1 hour and 45 minute plane ride. One 10 minute ride to your hotel and viola, paradise! Renting your own scooter for your time on the island and get to know the real Bermudian culture! From the many historical places to secluded beach spots, the island has much to offer for the individuals looking for a thrill! Some places to visit are: Elbow Beach Resort, Horseshoe Bay, Jobson's Cove, Crystal Caves, and Naval Port!
This page will be routinely updated. Aaron Dungca is looking to continue his adventures and from Methuen, Needham, Randolph, Boston, Leicester, and anywhere, he is continuing to live life and experience different cultures one destination at a time. Till the next post!